Silent Screams
Tour 2013 - Tour blog (english)
Special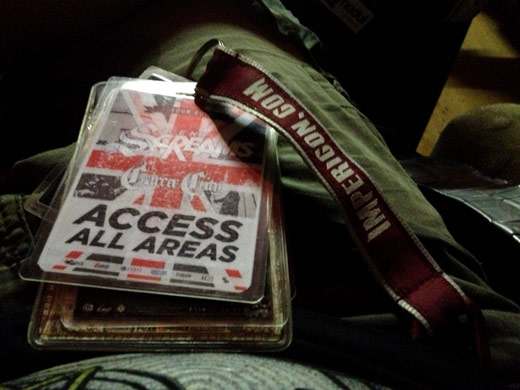 UK-Hopefuls SILENT SCREAMS have completed extensive tours of Australia, Europe and the UK, supporting the likes of BRING ME THE HORIZON, YOUR DEMISE, FOR THE FALLEN DREAMS, EMMURE und PARKWAY DRIVE. Now the British live wires are on tour through Belgium, Germany, Austria and Luxembourg, sharing the stage with their fellow countrymen CARCER CITY, and they will frequently report on their adventures on the road for metal.de. Now let's go!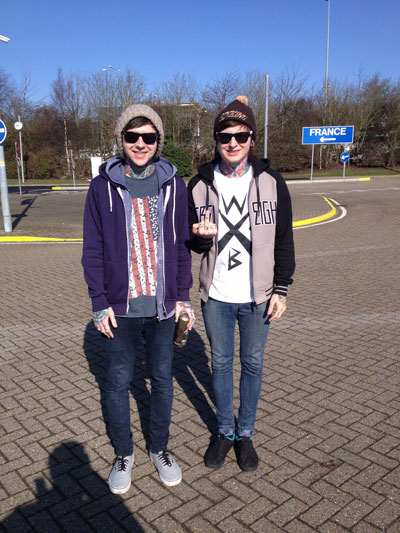 Hey what's up guys! We are Silent Screams! We have been given this awesome opportunity by metal.de to bring you an update blog from our current tour in Europe!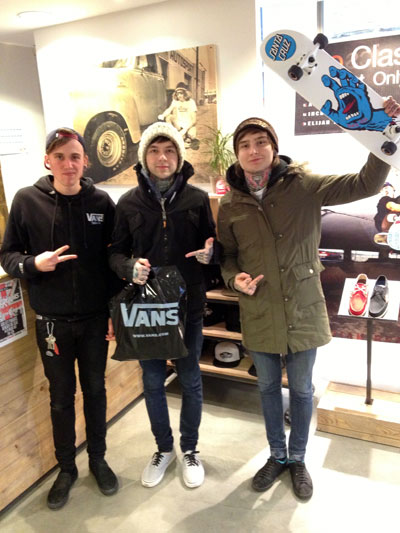 Thursday, 14/03 – Inside Out Club Liege (Belgium)
We started the tour in Liege, Belgium on Thursday. When we arrived we were not expecting the venue to be a boat on the river! We were so stoked to have the chance to play on a boat as we'd never done that before so it was an awesome way to start the tour! The show itself was so cool! We had a great time and all the people that came out made it an awesome first show of the tour!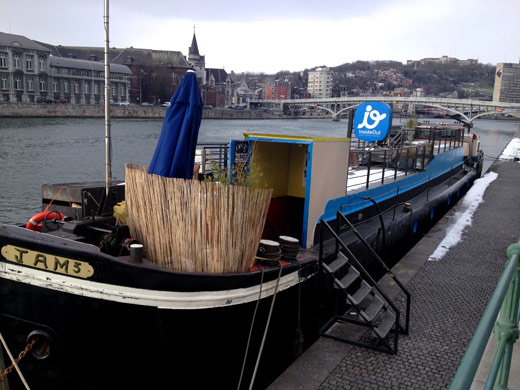 Friday, 15/03 – Beatclub Dessau (Germany)
The second show was in was in Dessau, Germany. We arrived late for this show as traffic was insane! But we got there just in time to get all the gear on stage for the show to start! By the time we went on the room was intense! Kids were ready to party with us! And the party really kicked off! We had a blast and we can't wait to come back and play there for DESTRUCTION DERBY in August!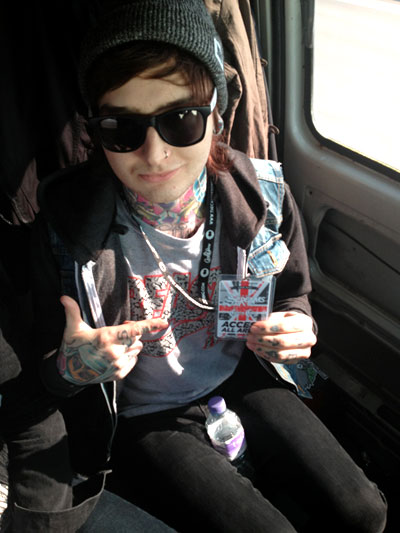 Saturday, 16/03 – Elfer Frankfurt/Main (Germany)
Last night we played Frankfurt, Germany. It was our first time here so we didn't quite know what to expect. Although the room was small Frankfurt definitely stepped up to the mark and gave us one hell of a night! It's an intense feeling when you are thousands of miles from home and people are singing and screaming all the words along with you! Thanks so much Frankfurt! You guys smashed it!
Update! What's up guys! Silent Screams here…again! This is our second update from our European tour! Since the last update we've done a few more shows and seen a whole load of badass shit!!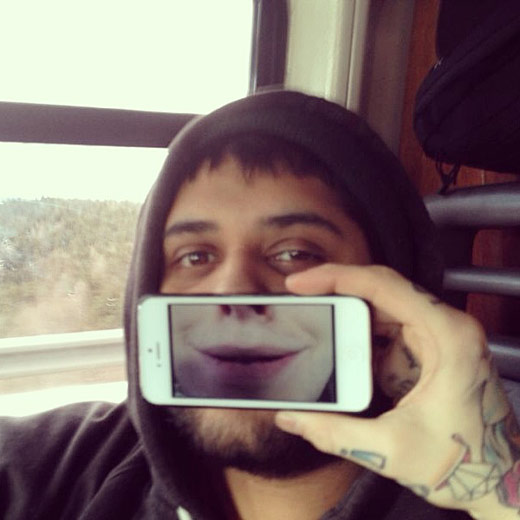 Sunday, 17/03 – Backstage Munich (Germany)
We played Munich, Germany for the first time ever on Sunday! Was such a rad city to see as well so many awesome builds in the city! A couple of the band members are massive football fans so seeing the Bayern Munich stadium and the Olympic stadium gave them boners (this doesn't sound very exciting we know but it was a long drive ok)! The show was a lot of fun! The venue was awesome!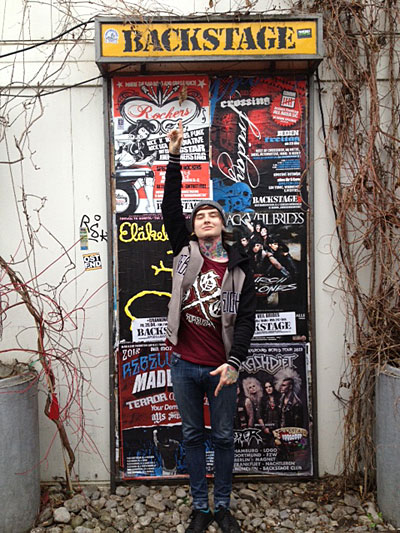 The best part of the whole day was not having to rush about after the show as we were staying in the flat at the venue with the CARCER CITY dudes we had a cheeky party the all crashed out! Such a blast!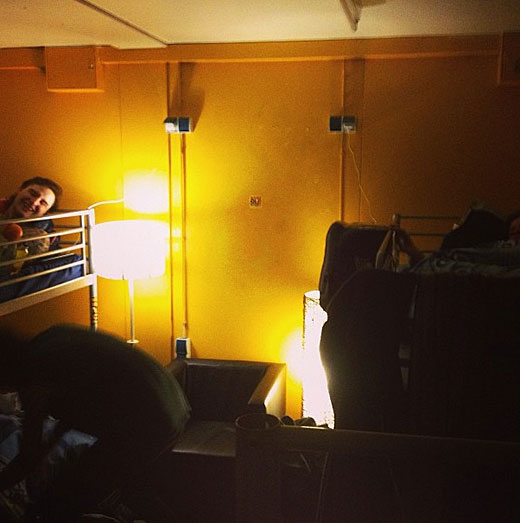 Monday, 18/03 – Viper Room Vienna (Austria)
The next show was Vienna in Austria, we drove through some of the most amazing mountain roads and scenery! Always a badass journey to austria!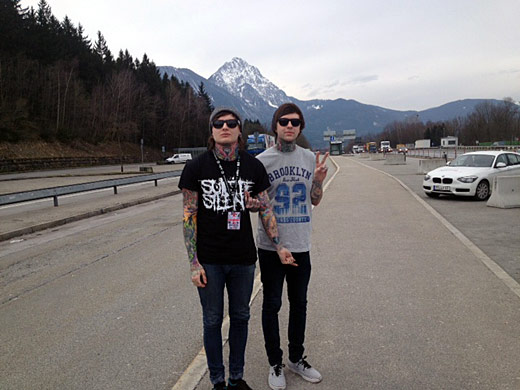 As ever Ozzi managed to sleep through most of the journey, missing everything we passed but managed to wake up in time to see the random as fuck massive chair by the side of the road…the fuck is that all about!? If anyone knows please pass on the info!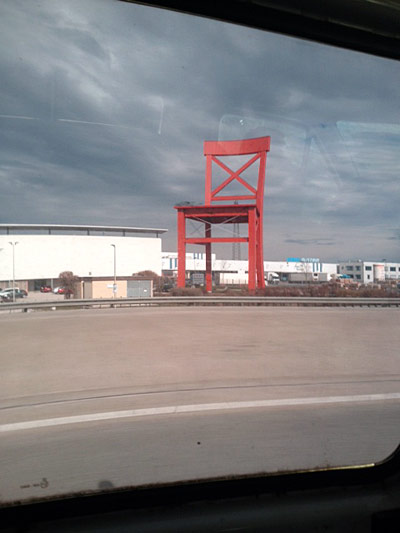 The show was rad! We had some shitty tech problems on stage but we got over that and carried on tearing the stage apart! For a Monday night the turn out was awesome we couldn't have been happier! All the people that came down made the show awesome! After the show we stayed at a gnarly hostel in the middle of Vienna called Wombats! It wasn't like any other hostel we'd stayed in before there was a massive party going on in the bar it was such a cool atmosphere!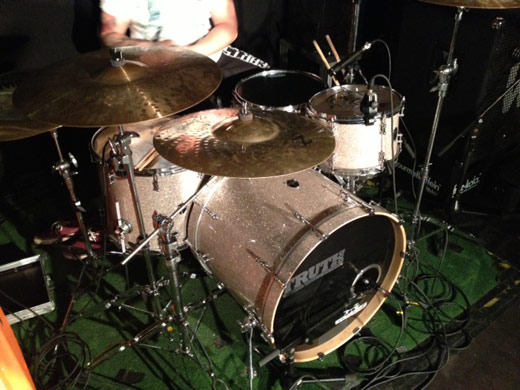 I guess that's it for now! Well that's all I can think of off the top of my head anyway! Peace out guys catch you on the next update! <3
Update! Yo! SILENT SCREAMS here again to bring you more tour antics! Sorry it's taken so long to get another update for you guys! Life's tough on the road when you don't have wifi for days at times! No internet meant we were lost and alone… left to actually talk to each other… no, but seriously though…
Tuesday, 19/03 – Kulturkeller Gleisdorf (Austria)
After Gleisdorf we had a long long drive ahead of us which we decided to try do during the night and it nearly killed us! We left the venue just after midnight, It got to 7 a.m. and we still had another 4 hours to go! Adam and Sam stayed awake all night to get this drive done. The drive literally seemed endless and by the time we got to the venue it felt like we had all aged 70 years! We had finally arrived in Münster. For a last minute show change and it badly snowing it went off! The kids that managed to get to the show in the conditions gave us a great time! It made the night long drive so worth it! Massive thanks to anyone from Münster that reads this and was at the show! You guys all smashed it!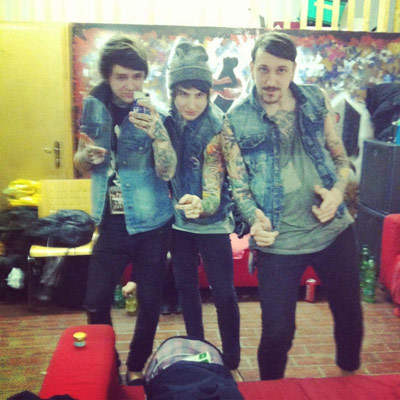 We also had the pleasure of meeting our European booking agent Jan and his boss Jacob for the first time, really nice dudes.
Wednesday, 20/03 – Musikclub Peterskirchen Tacherting (Germany)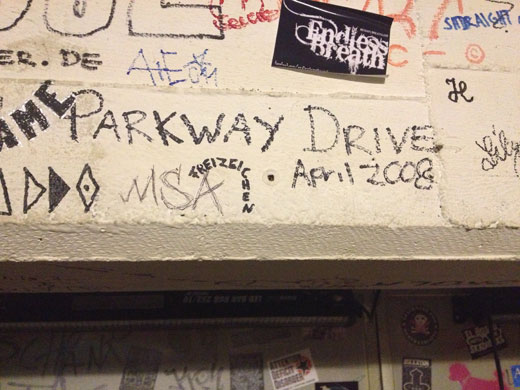 Thursday, 21/03 – M.I.K.Z. Berlin (Germany)
After driving through the night yesterday, the trip to Berlin was pretty quick. Although we stopped off at a weird ass service station that looked like the edge of the world but regardless we got subway and checked out a lonely casino which we tried to enter but got turned away due to how we looked, not because of our tattoos or anything but because we looked like scruffy bastards, left feeling super sad we got in the van and back on the road.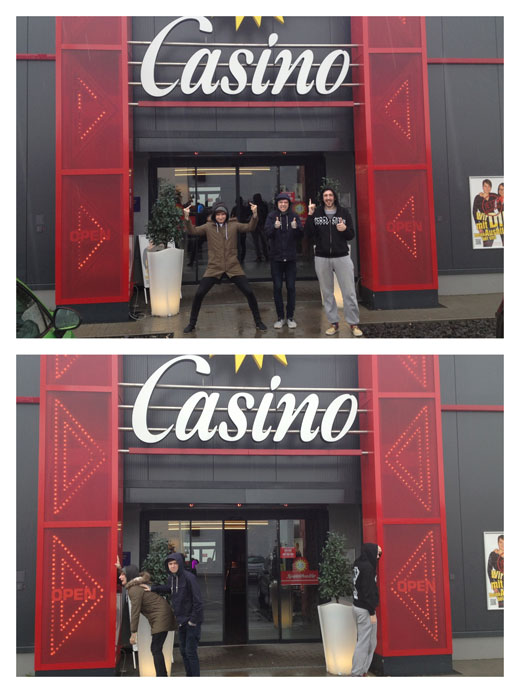 When we turned up to the venue we sound checked as usual and grabbed some food. Some serious chilling occurred before hitting the stage, by this time a pretty bad ass crowd had formed and it went off  instantly. Yet again another rad show with an amazing crowd.
Friday, 22/03 – Oberhausen (Germany)
With never playing some of these venues we have been pretty excited to see the turn outs for shows on this tour and Oberhausen really exceeded our expectations, The town was quite empty and on the journey here we saw a woman taking a poop in a field which was crazy, still she had a plastic bag with her so at least she was aiming to clean up after herself. When the show started not 2 bands in and some dude had a bad time and broke his leg in the pit, the man on stage then dedicated a war cry of passion and angst to Tom (who enjoyed the hell out of it obviously).
We got on stage pretty late but the crowd was still strong, there was some awesome people there who had our shirts with signatures on from previous shows which was killer! Slammed the set, chilled all night. Job well done.
Saturday, 23/03 – Jugendzentrum B58 Braunschweig (Germany)
We got out of Oberhausen early stopping on the way for a daily McDonald's. When we turned up at to the venue we loaded straight in and set up for sound check, people started to turn up pretty early and it looked like it was gonna be a bad ass show. After chilling and warming up the room packed out really well and we were really stoked to play, we got the biggest pit, wall of death and stage divers in one of the smallest rooms of the tour. It was crazy as hell and we had the best time!!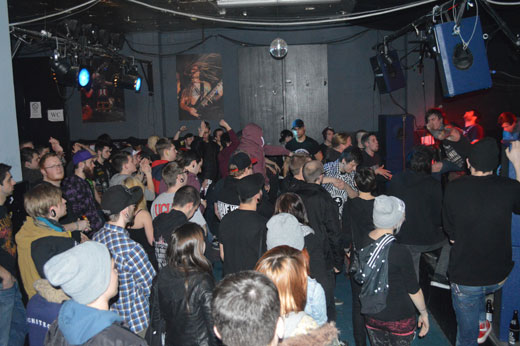 That's it for now!
Catch you on the next update! <3
Interessante Alben finden
Auf der Suche nach neuer Mucke? Durchsuche unser Review-Archiv mit aktuell 29940 Reviews und lass Dich inspirieren!