Summer Breeze
In Flames sind der nächste Kracher im Billing!
News
Update 25.03.2019: IN FLAMES kommen!
Vor vier Stunden veröffentlichte das Festival nun endlich die offizielle Mitteilung: IN FLAMES werden das Summer Breeze 2019 rocken. Passend zum neuen Album "I, The Mask" kehrt die Band nach einigen Jahren Abstinenz nach Dinkelsbühl zurück.
SUMMER BREEZE – Das Billing wächst!
Neben DRAGONFORCE, BATTLE BEAST, MYRKUR, WINTERSTORM, HAMFERÐ, DÉLUGE, FINAL BREATH, SLAUGHTER MESSIAH und RANDALE steht die obligatorische BLASMUSIK ILLENSCHWANG im Sommer auf dem "heiligen" Acker.
Tickets für 133,- € sind weiterhin erhältlich.
Vorteile sind u.a.:
• Parken am Zelt
• Keine Mengenreglementierung bei mitgebrachtem Essen und Trinken auf dem Campingplatz
• Kurze Wege
• Kostenloser Shuttlebus nach/von Dinkelsbühl
Der Verkaufspreis beinhaltet Camping- und Vorverkaufsgebühren.
ACHTUNG:  für das SUMMER BREEZE 2019 braucht man ein separates Parkticket für jedes Auto. Das Parkticket gibt es nicht im VVK, sondern wird direkt am Festival verkauft.
Alle weiteren Infos findet ihr auf unserer Präsentationsseite für das SUMMER BREEZE Open Air 2019.
Das Billing 2019 bis dato:
IN FLAMES, BULLET FOR MY VALENTINE, KING DIAMOND, DIMMU BORGIR, EMPEROR, HAMMERFALL, AIRBOURNE, MESHUGGAH, ELUVEITIE, TESTAMENT, SUBWAY TO SALLY, CRADLE OF FILTH, NAPALM DEATH, QUEENSRYCHE, VERSENGOLD, EQUILIBRIUM, CLAWFINGER, DEICIDE, OF MICE & MEN, HÄMATOM, THY ART IS MURDER, UNLEASHED, BURY TOMORROW, DECAPITATED, ROTTING CHRIST, ZEAL & ARDOR, AVATAR, LEGION OF THE DAMNED, VAN CANTO, CODE ORANGE, LIONHEART, LORD OF THE LOST, NASTY, ABORTED, GRAND MAGUS, UNEARTH, BRAINSTORM, KRISIUN, RISE OF THE NORTHSTAR, CRIPPLED BLACK PHOENIX, EVERGREEN TERRACE, ANAAL NATHRAKH, DESERTED FEAR, KNASTERBART, THE OCEAN, AHAB, BEAST IN BLACK, SKÁLMÖLD, GAAHLS WYRD, DOWNFALL OF GAIA, TWILIGHT FORCE, CASPIAN, AFTER THE BURIAL, DORNENREICH, THE CONTORTIONIST, OCEANS OF SLUMBER, CYPECORE, GUTALAX, GET THE SHOT, TURBOBIER, MR. IRISH BASTARD, DUST BOLT, BURNING WITCHES, RECTAL SMEGMA, IZEGRIM, THE LAZYS, LIK, KAMBRIUM, UNPROCESSED, HARPYIE, HIGHER POWER, THE DOGS, UNE MISÈRE, PARKWAY DRIVE, AVANTASIA, KVELERTAK, KISSIN DYNAMITE, MUSTASCH, DYSCARNATE, HYPOCRISY, SOILWORK, DEATH ANGEL, ENSLAVED, NAILED TO OBSCURITY, ENDSEEKER, EVIL INVADERS, INGESTED, LETTERS FROM THE COLONY, LOATHE, MIDNIGHT, WINDHAND, DRAGONFORCE, BATTLE BEAST, MYRKUR, WINTERSTORM, HAMFERÐ, DÉLUGE, FINAL BREATH, SLAUGHTER MESSIAH, RANDALE, BLASMUSIK ILLENSCHWANG
Galerie mit 22 Bildern: Dragonforce - Reaching Into Infinity Tour 2017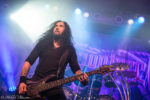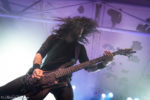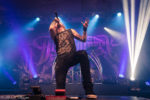 Galerie mit 34 Bildern: Battle Beast - European Tour 2019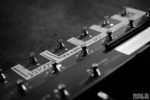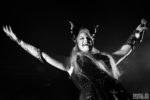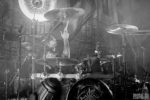 Galerie mit 26 Bildern: Hamferð - European Tour MMXVIII in Stuttgart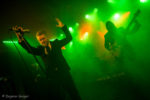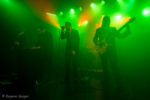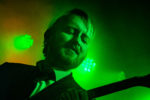 Galerie mit 10 Bildern: In Flames EMP-Verlosung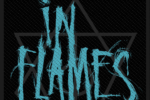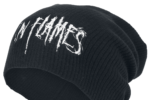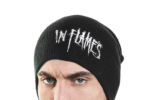 Quelle: alex@silverdust.de
25.03.2019
Interessante Alben finden
Auf der Suche nach neuer Mucke? Durchsuche unser Review-Archiv mit aktuell 31191 Reviews und lass Dich inspirieren!
Dragonforce, Battle Beast, Hamferð, Final Breath und In Flames auf Tour
27.06. - 29.06.19
Tons Of Rock 2019 (Festival)Kiss, Volbeat, Def Leppard, Slayer, In Flames, Dropkick Murphys, Dream Theater, Behemoth, Gluecifer, Testament, Mayhem, Oslo Ess, Powerwolf, Amaranthe, Tesseract, Carcass, Bury Tomorrow, Djerv und Ulver
03.07. - 06.07.19
metal.de präsentiertRockharz Open Air 2019 (Festival)Amon Amarth, Anvil, Apocalypse Orchestra, Bloodred Hourglass, BROTHERS OF METAL, Burning Witches, Caliban, Children Of Bodom, Combichrist, Coppelius, Cradle Of Filth, Dimmu Borgir, Dragonforce, Elvellon, Elvenking, Epica, Feuerschwanz, Follow The Cipher, Freedom Call, From North, Grand Magus, Grave, Hämatom, Hardline, Heidevolk, Hellboulevard, Hypocrisy, J.B.O., Kärbholz, Kissin' Dynamite, Korpiklaani, Lacrimas Profundere, Legion Of The Damned, Lordi, Milking The Goatmachine, Mono Inc., Mr. Irish Bastard, Nailed To Obscurity, Nervosa, Omnium Gatherum, Overkill, Russkaja, Saltatio Mortis, Soilwork, Stam1na, The Night Flight Orchestra, The O'Reillys & The Paddyhats, The Unguided, U.D.O., Vader, Van Canto, Visions Of Atlantis, Warkings, Wintersun und WittFlugplatz Ballenstedt, Ballenstedt
14.08. - 17.08.19
metal.de präsentiertSummer Breeze 2019 (Festival)Aborted, After The Burial, Ahab, Airbourne, All Hail The Yeti, Anaal Nathrakh, Anomalie, Avantasia, Avatar, Battle Beast, Beast In Black, Begging For Incest, Blasmusik Illenschwang, Brainstorm, Brymir, Bullet For My Valentine, Burning Witches, Bury Tomorrow, Carnal Decay, Caspian, Clawfinger, Code Orange, Cradle Of Filth, Crippled Black Phoenix, Cypecore, Death Angel, Decapitated, Décembre Noir, Deicide, Deluge, Deserted Fear, Dimmu Borgir, Dornenreich, Double Crush Syndrome, Downfall Of Gaia, Dragonforce, Dust Bolt, Dyscarnate, Eat The Gun, Eluveitie, Emperor, Endseeker, Enslaved, Equilibrium, Evergreen Terrace, Evil Invaders, Eyes Set To Kill, Fear Of Domination, Final Breath, Frosttide, Gaahls Wyrd, Get The Shot, Gost, Grand Magus, Gutalax, Hämatom, Hamferð, Hammerfall, Harpyie, Hate Squad, Higher Power, Hypocrisy, In Flames, INGESTED, Izegrim, Kambrium, King Apathy, King Diamond, Kissin' Dynamite, Knasterbart, Krisiun, Kvelertak, Legion Of The Damned, Letters From The Colony, Lik, Lionheart, Loathe, Lord Of The Lost, Meshuggah, Midnight, Morbid Alcoholica, Mr. Irish Bastard, Mustasch, Myrkur, Nailed To Obscurity, Napalm Death, Nasty, Oceans Of Slumber, Of Mice & Men, Orphalis, Parkway Drive, Pighead, Promethee, Queensrÿche, Randale, Rectal Smegma, Rise Of The Northstar, Rotting Christ, Skálmöld, Slaughter Messiah, Soilwork, Subway To Sally, Teethgrinder, Testament, The Contortionist, The Dogs, The Lazys, The New Death Cult, The Ocean, Thron, Thy Art Is Murder, Turbobier, Tragedy, Twilight Force, Une Misère, Unearth, Unleashed, Unprocessed, Van Canto, Versengold, Windhand, Winterstorm, Xenoblight und Zeal & ArdorSummer Breeze Open Air, Dinkelsbühl, Dinkelsbühl
Alle Konzerte von Dragonforce, Battle Beast, Hamferð, Final Breath und In Flames anzeigen »