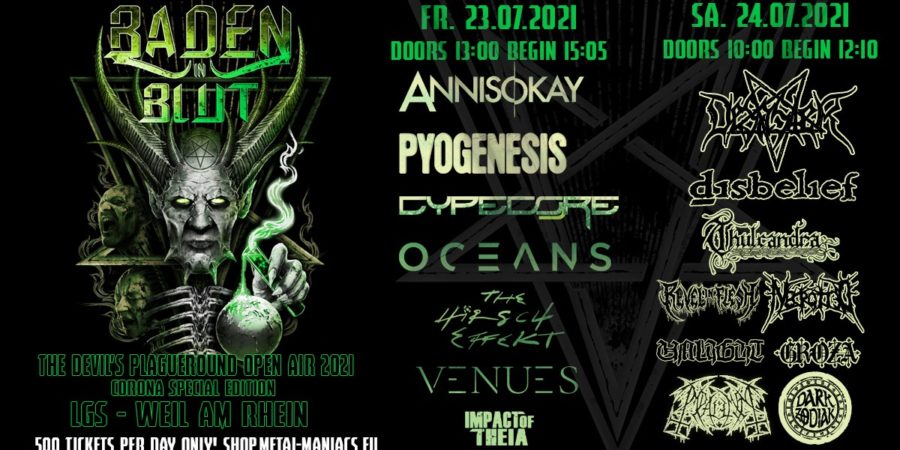 Baden In Blut 2021
der Countdown läuft
News
Man mag es kaum glauben, aber das BADEN IN BLUT wird in diesem Jahr tatsächlich die Tore öffnen. Am 23. und 24. Juli stellen die Macher eine spezielle Pandemieausgabe des BADEN IN BLUT für euch auf die Beine.
BADEN IN BLUT Festival 2021: The Devil's PlagueRound – Corona Special Edition
Das BADEN IN BLUT findet 2021 als Corona Special Edition statt und kann mit einer feinen Auswahl an Bands aufwarten.Wichtig ist dabei zu wissen, dass die Tickets auf 500 Stück pro Tag streng limitiert sind. "The Devil's PlagueRound" ist als Sonderausgabe geplant. Der Veranstalter weisst ausdrücklich darauf hin, dass Tickets für das reguläre Festival hie keine Gültigkeit haben und erst 2022 eingelöst werden können.
Freitag, 23.07.2021:
ANNISOKAY (Post-Hardcore)
PYOGENESIS (Metal)
CYPECORE (Melodic Death)
OCEANS (Modern Metal)
THE HIRSCH EFFEKT (Mathcore, Post-Hardcore)
VENUES (Post-Hardcore)
IMPACT OF THEIA (Metalcore)
Samstag, 24.07.2021:
DESASTER (Blackend Thrash Metal)
DISBELIEF (Death Metal)
THULCANDRA (Black/Death Metal)
REVEL IN FLESH (Death Metal)
UNLIGHT (Black Metal)
NECROTTED (Death Metal)
GROZA (Black Metal)
IMPALEMENT (Death Metal)
DARK ZODIAK (Death/Thrash Metal)
Zusammenfassung:
Freitag 23.07.2021 Einlass ab 13 Uhr & Samstag 24.07.2021 Einlass ab 10 Uhr
Nur 500 Tickets pro Tag. Strikt limitiert. Keine Abendkasse!

ACHTUNG: Bisherige Hardtickets sind NICHT gültig! Diese sind weiterhin für 2022 uneingeschränkt gültig.
Es werden keine Tickets versandt. Bestellungen sind personalisiert. Nur ein Ticket pro Besteller aufgrund von Kontaktnachverfolgung und schnellerem Ablauf beim Einlass.
Tickets & Merch hier verfügbar: https://shop.metal-maniacs.eu

Gewohntes Gelände: Landesgartenschau Weil am Rhein

Die Geländegröße wird beibehalten. Damit solle es ein sehr entspanntes Festival für Euch werden. Also genug Platz für jeden, um Abstand zu halten.

Es gelten spezielle Coronauflagen.
Das Gelände ist komplett eingezäunt. Zaungäste sind in diesem Jahr aufgrund der aktuellen Coronaauflagen leider nicht gestattet.
Galerie mit 15 Bildern: Annisokay - X-Mas Bash Tour 2019 in Berlin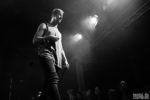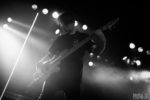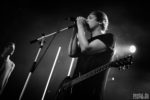 Galerie mit 17 Bildern: Cypecore - Live auf dem Cypefest 2019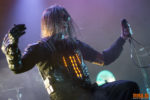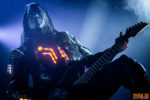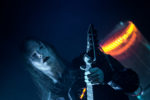 Galerie mit 21 Bildern: Oceans - Renegades Tour 2020 in Hannover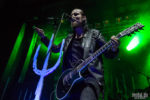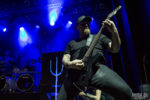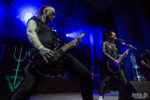 Galerie mit 18 Bildern: Venues - Summer Breeze Open Air 2018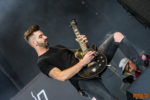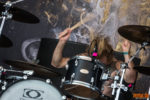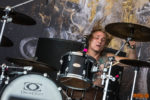 Galerie mit 28 Bildern: Desaster - Eindhoven Metal Meeting 2018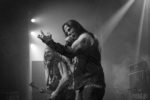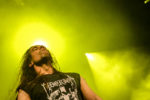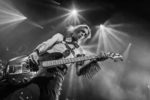 Galerie mit 16 Bildern: Revel In Flesh auf dem Summer Breeze Open Air 2017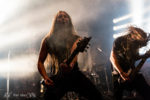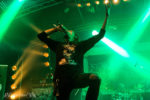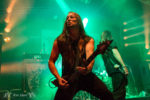 Galerie mit 13 Bildern: Unlight - WGT 2017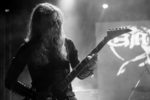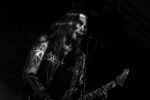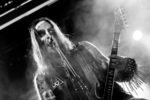 Galerie mit 12 Bildern: Necrotted - Live auf dem Cypefest 2019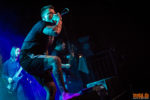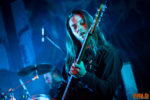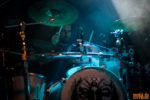 Quelle: Baden In Blut
20.07.2021
Interessante Alben finden
Auf der Suche nach neuer Mucke? Durchsuche unser Review-Archiv mit aktuell 33757 Reviews und lass Dich inspirieren!
Annisokay, Pyogenesis, Cypecore, Oceans, The Hirsch Effekt, Desaster, Disbelief, Thulcandra, Revel In Flesh, Necrotted, Groza und Impalement auf Tour
07.08.21
Knust 2 Go Rollschuhbahn: The Hirsch EffektThe Hirsch EffektRollschuhbahn Planten Un Blomen,
12.08. - 14.08.21
metal.de präsentiertParty.San Metal Open Air 2021 (Festival)Dismember, Carcass, Mayhem, 1914, Alcest, Anomalie, Asphyx, Benediction, Beyond Creation, Blockheads, Blood Incantation, Borknagar, Bound To Prevail, Bütcher, Carnation (BE), Crom Dubh, Fleshcrawl, Graceless, Heidevolk, High Spirits, Impaled Nazarene, Kadaverficker, Katatonia, Lunar Shadow, Malevolent Creation, Månegarm, Motorowl, Nocturnus AD, Nornír, Nyktophobia, Obscurity, Onslaught, Origin, Razor, Revel In Flesh, Sacred Reich, Saor, Scalpture, Shape Of Despair, Sinners Bleed, Space Chaser, Thron, Total Hate, Uada, Visigoth, Whoredom Rife und Wolves In The Throne RoomParty.San Open Air, Obermehler
19.08. - 21.08.21
Reload Festival 2021 (Festival)As I Lay Dying, Testament, Gloryhammer, Fever 333, Static-X, Dark Tranquillity, Jinjer, Lacuna Coil, Life Of Agony, Perkele, Phil Campbell and the Bastard Sons, Smoke Blow, Terror, Die Kassierer, Russkaja, The Black Dahlia Murder, Municipal Waste, Tankard, Darkest Hour, Bleed From Within, Pro-Pain, H2O, Stray From The Path, Heavysaurus, Watch Out Stampede, Mr. Irish Bastard, Born From Pain, Our Hollow Our Home, Cypecore, Sibiir, Dirty Shirt, Crushing Caspars, Tears For Beers, Emily Falls und ControversialReload Festival, Sulingen, Sulingen
Alle Konzerte von Annisokay, Pyogenesis, Cypecore, Oceans, The Hirsch Effekt, Desaster, Disbelief, Thulcandra, Revel In Flesh, Necrotted, Groza und Impalement anzeigen »