The Ocean
Stehen ohne Sänger da
News
Sänger Mike Pilat hat die THE OCEAN verlassen. Die Berliner haben dazu folgendes Statement veröffentlicht:
"Being in a band is the constant struggle to reach the one, the final, the ultimate line-up. The right people, the right musicians. The line-up that clicks, where the music that is created on stage is somehow greater than the sum of each individual's output. Once a band has reached that line-up, it is flirting with divinity, it has the chance to be larger than life, to touch majesty.
Any lineup is usually a very fragile constellation, and essentially a ticking time-bomb. 5 passionate people's egos, their respective ideas, preferences, defects, habits, characters, the insecurities of their lives, all these are dangerous threats to the existence and future of a band. Struggle is an integral part of any band's existence. As my friend Mitch pointed out recently, Van Halen were only a decent band with David Lee Roth in the band, but everybody hated him. There are countless examples.
It felt like we were close to that ultimate line-up. Very close. The people I have been playing with over the past year and a half are not only amazing musicians, but also amazing people. THE OCEAN has consolidated into a band over the past 2 years. I am no longer alone, and still, to some degree, THE OCEAN will always remain a collective, I guess.
Mike is no longer with us. He's got his reasons, and we understand and respect them. THE OCEAN has played the ridiculous amount of 141 shows in the past 12 months, and travelled an insane 75704 (!!!) of road kilometers between Kiew, Ukraine and Los Angeles, California.
The life we lead isn't made for everyone. Only some of my closest friends understand what life is like when you spend half of the year on the road. There is not much time for girlfriends, friends, family, career or any so-called private life. And yet the upsides make up for it: the chance to see places we would never get to see otherwise, the chance to constantly meet new people, all the countless moments of intensity, passion and craziness. Our tour diaries tell the story, there's a new one coming up here from the previous tour soon.
It is the life we have chosen, for now, the life we embrace, the life we love, most of the time…"
Robin Staps
Here is what Mike has to say:
"So folks after almost 2 years and an obscene amount of drinking, debauchery and awesome shows I have parted ways with THE OCEAN.
There are many reasons and it was a hard decision to reach but what it boils down to is my poor financial situation and I need to continue working with my other band COLLUSION (www.myspace.com/collusion666) and with constant touring this is not possible for me any more.
This last tour was awesome though, a roller coaster of emotions and alcoholic cocktails with some crazy Finnish, Swedish, Canadian, Swiss and German people. I've had such an amazing time with all of the Ocean guys past and present and I will miss then all greatly – Me and Jona almost cried like babies before the last show in G-Burg, Sweden. It's hard to scream like a motherfucker when you have a lump of emotions in your throat.
I wish them all the best of luck for the future, take care dudes, it's been a blast.
Thanks to all of the cool people I've been so fortunate to meet and hang out with"
THE OCEAN is currently without a main vocalist.
"We are looking for a unique, versatile vocalist who can cover all vocal styles from strong clean singing to hoarse rock vocals to melodic pitch screaming to all ranges of grunts, growls and shrieks. Someone who can play at least one other instrument (preferrably piano / keyboard or bass)… a powerful, charismatic performer, a sight to behold on stage… experience is crucial – we want someone who knows that he is willing to dedicate his life to being in a touring band, someone who knows what it's like to tour."
Galerie mit 18 Bildern: The Ocean - Pitfalls Tour 2019 in Berlin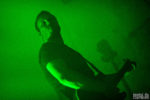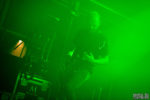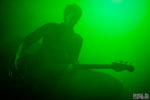 Quelle: Metal Blade
08.04.2009
Interessante Alben finden
Auf der Suche nach neuer Mucke? Durchsuche unser Review-Archiv mit aktuell 34614 Reviews und lass Dich inspirieren!
The Ocean auf Tour
09.09. - 10.09.22
Hellseatic Open Air 2022 (Festival)Mantar, The Ocean, Crisix, Konvent, Der Weg Einer Freiheit, Necrotted, Neànder, Fear Connection, Judas Hengst, Kabbalah, Stake, Motorpsycho, Nightmarer und SkyshaperBremer Woll-Kämmerei, Bremen
16.01.23
Karnivool - The Regeneration Tour 2023Karnivool und The OceanBatschkapp, Frankfurt/Main
17.01.23
Karnivool - The Regeneration Tour 2023Karnivool und The OceanScala Ludwigsburg, Ludwigsburg
Alle Konzerte von The Ocean anzeigen »