Rotting Christ
"Terrorismusverdacht": Brüder Tolis von ROTTING CHRIST in Georgien verhaftet
News
Die Brüder Tolis von den griechischen Death/Black-Metallern ROTTING CHRIST wurden im Rahmen ihrer Tour in der Hauptstadt Georgiens Tiflis aufgrund von Terrorismusverdachtes gegen ihren Willen von der örtlichen Polizei festgehalten. Es waren nur Frontmann Sakis (Gitarre, Vocals) und sein Bruder Themis (Drums) festgenommen worden, nicht die anderen Bandmitglieder. Angeblich hätten nur die Tolis-Brüder auf einer Liste für "unerwünschte Personen" gestanden und seien dementsprechend nach Ankunft am Flughafen herausgewunken und festgehalten worden, der Rest der Bandmitglieder blieb auf freiem Fuß. Nach einem halben Tag in Gewahrsam konnte die Band anschließend unter großen Einsatz ihrer restlichen Bandkameraden und dem lokalen Promoter sowie hinzugeholten Journalisten und Rechtsbeiständen doch noch freigelassen werden und das Konzert spielen. Sakis kommentierte danach:
"Wir kamen sehr früh am Morgen des 12. April in Georgiens Hauptstadt Tiflis an. Nach der üblichen Ausweiskontrolle wurden mein Bruder und ich von der Polizei aufgehalten, als wir den Flughafen verlassen wollten. Nach einigen Minuten wies man uns an, die Polizisten in einen anderen Bereich des Flughafens zu begleiten, unter dem Vorwand einer weiteren Befragung, bevor wir das Land betreten dürfen. Stattdessen nahm man uns die Pässe und Mobiltelefone weg und brachte uns in eine Gefängniszelle. Als wir nach dem Grund für diese Verhaftung fragten, wurde uns nur gesagt, diese Information sei 'vertraulich'. Unsere Anwälte teilten uns später mit, dass wir auf einer Liste unerwünschter Personen der Nationalen Sicherheit stehen, die uns als Satanisten und daher Terrorismus-Verdächtigte brandmarkte. Ohne vorherige Warnung oder einen offiziellen Grund fanden wir uns im Gefängnis wieder, eingepfercht in eine kleine und ziemlich dreckige Zelle, ohne Kontakt zur Außenwelt, Rechtsvertretung oder unserer Botschaft, für mehr als zwölf Stunden. Die Bedingungen waren schlecht und während dieser Zeit bekamen wir keinerlei Informationen. Zum Glück stand nur der Name Tolis auf dieser Liste, und die anderen beiden Bandmitglieder arbeiteten mit unserem lokalen Promoter daran, uns aus dem Gefängnis zu holen und rechtliche Schritte einzuleiten. Es bedurfte angestrengter Bemühungen und einer komplizierten Prozedur, bis eine Lösung gefunden wurde. Dank der harten Arbeit unseres lokalen Promoters, der Rechtsexperten, Journalisten und Aktivisten in Georgien auf den Plan rief, wurden wir schließlich freigelassen. Wir sind allen sehr dankbar, die in diesen Prozess involviert waren. Letzten Endes konnten wir sogar unser Konzert spielen, und es wurde ein fantastischer Abend. Wir möchten auch unseren georgischen Metal-Brüdern für ihre überwältigende Unterstützung danken!"
ROTTING CHRIST feiern dieses Jahr schon ihr 30-jähriges Bestehen und sind aktuell auf Tournee in Ost Europa. Sie konnten nach dem Vorfall in Georgien den nächsten Termin in Armenien wie geplant wahrnehmen, wie man Facebook entnehmen konnte.
Asian Tour Experience-Round IIAfter a real adventurous day in Georgia today we hail you from Armenia. We are here and ready to make some hell brothers!

Gepostet von Rotting Christ am Freitag, 13. April 2018
Aktuell haben ROTTING CHRIST eine Compilation mit dem Namen "Their Greatest Spells" draußen, die Material aus der gesamten Karriere umfasst.
Galerie mit 11 Bildern: Rotting Christ - Trident's Curse Tour 2018 in Saarbrücken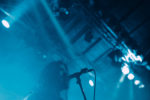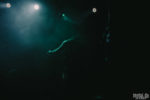 Quelle: Season of Mist
16.04.2018
Interessante Alben finden
Auf der Suche nach neuer Mucke? Durchsuche unser Review-Archiv mit aktuell 31128 Reviews und lass Dich inspirieren!
Rotting Christ auf Tour
14.08. - 17.08.19
metal.de präsentiertSummer Breeze 2019 (Festival)Aborted, After The Burial, Ahab, Airbourne, All Hail The Yeti, Anaal Nathrakh, Anomalie, Avantasia, Avatar, Battle Beast, Beast In Black, Begging For Incest, Blasmusik Illenschwang, Brainstorm, Brymir, Bullet For My Valentine, Burning Witches, Bury Tomorrow, Carnal Decay, Caspian, Clawfinger, Code Orange, Cradle Of Filth, Crippled Black Phoenix, Cypecore, Death Angel, Decapitated, Décembre Noir, Deicide, Deluge, Deserted Fear, Dimmu Borgir, Dornenreich, Double Crush Syndrome, Downfall Of Gaia, Dragonforce, Dust Bolt, Dyscarnate, Eat The Gun, Eluveitie, Emperor, Endseeker, Enslaved, Equilibrium, Evergreen Terrace, Evil Invaders, Eyes Set To Kill, Fear Of Domination, Final Breath, Frosttide, Gaahls Wyrd, Get The Shot, Gost, Grand Magus, Gutalax, Hämatom, Hamferð, Hammerfall, Harpyie, Hate Squad, Higher Power, Hypocrisy, In Flames, INGESTED, Izegrim, Kambrium, King Apathy, King Diamond, Kissin' Dynamite, Knasterbart, Krisiun, Kvelertak, Legion Of The Damned, Letters From The Colony, Lik, Lionheart, Loathe, Lord Of The Lost, Meshuggah, Midnight, Morbid Alcoholica, Mr. Irish Bastard, Mustasch, Myrkur, Nailed To Obscurity, Napalm Death, Nasty, Oceans Of Slumber, Of Mice & Men, Orphalis, Parkway Drive, Pighead, Promethee, Queensrÿche, Randale, Rectal Smegma, Rise Of The Northstar, Rotting Christ, Skálmöld, Slaughter Messiah, Soilwork, Subway To Sally, Teethgrinder, Testament, The Contortionist, The Dogs, The Lazys, The New Death Cult, The Ocean, Thron, Thy Art Is Murder, Turbobier, Tragedy, Twilight Force, Une Misère, Unearth, Unleashed, Unprocessed, Van Canto, Versengold, Windhand, Winterstorm, Xenoblight und Zeal & ArdorSummer Breeze Open Air, Dinkelsbühl, Dinkelsbühl
24.10.19
metal.de präsentiertMoonspell & Rotting Christ - Europa Tour 2019Moonspell und Rotting ChristMarkthalle, Hamburg
25.10.19
metal.de präsentiertMoonspell & Rotting Christ - Europa Tour 2019Moonspell und Rotting ChristMatrix, Bochum
Alle Konzerte von Rotting Christ anzeigen »