Metallica
Von "Kill 'em All" bis "Death Magnetic": Die Vinyl-Re-Releases
Special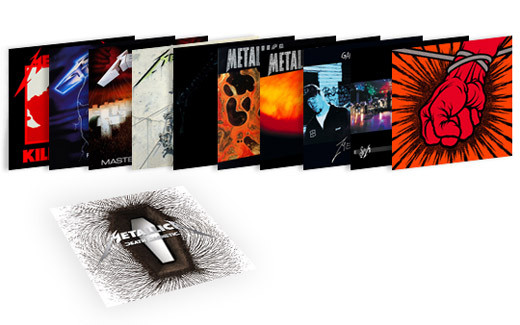 Von "Kill 'em All" bis "Death Magnetic": Die Vinyl-Re-Releases
METALLICA-Fans, die ihre Schätzchen gern mal auf dem Plattenteller auflegen wollen, können sich freuen: Die bekannteste Metal-Band des Planeten veröffentlicht zusammen mit Universal Music über ihr eigenes Label Blackened Records jetzt alle Studioalben auf 180g-heavyweight-Vinyl wieder. Neben den klassischen Studioalben werden auch die Cover-Scheiblette "Garage, Inc." (1998) sowie das Live-Album "S&M" (1999) auf Vinyl gepresst.
Im Schnelldurchgang sind das diese Platten, die ab dem 24. Juli 2015 permanent erhältlich sein werden: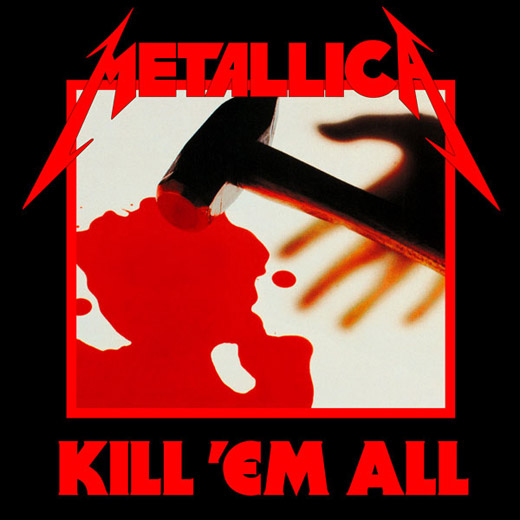 Kill 'em All – 1LP (Erstveröffentlichung: 25.07.1983)
Hammer, Hand und Blutlache auf dem Cover, dazu der sehr direkte Albumtitel – "Kill 'Em All" ist ein ungestümes und aggressives Werk, auf dem METALLICA ihre Wurzeln in eine heftige Thrash- und Speed-Metal-Watschn transformierten: "Seek & Destroy"! Legendär ist die Ansage auf der Rückseite des Covers: "Bang That Head That Doesn't Bang"! Tschakka! Das von Dave Mustaine mitgeschriebene "The Four Horsemen" wurde übrigens von MEGADETH auf deren Debüt "Killing Is Business…" ebenfalls verwendet, dort unter dem Titel "Mechanix" (und mit famosem Text)…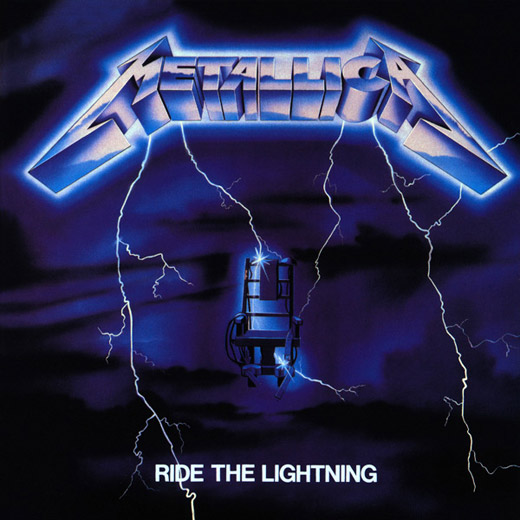 Ride The Lightning – 1LP (Erstveröffentlichung: 30.07.1984)
"Ride The Lightning", aufgenommen im Sweet Silence Studios, Kopenhagen unter der Leitung von Flemming Rasmussen, zeigt METALLICA melodiöser und technisch anspruchsvoller. Viele der Stücke sind vergleichsweise langsam, "Fade To Black" und das abschließende Instrumental "The Call Of Ktulu" enthalten sogar sanft gezupfte Gitarren. Passend dazu haben die Songs auch an Länge zugelegt. Nachdem er durch seinen späten Einstieg bei METALLICA bei den Songwritingsessions zu "Kill 'em All" noch nicht teilgenommen hatte, feierte der legendäre Bassist Cliff Burton auf "Ride The Lightning" seine Songwritingpremiere – bei fast allen Tracks.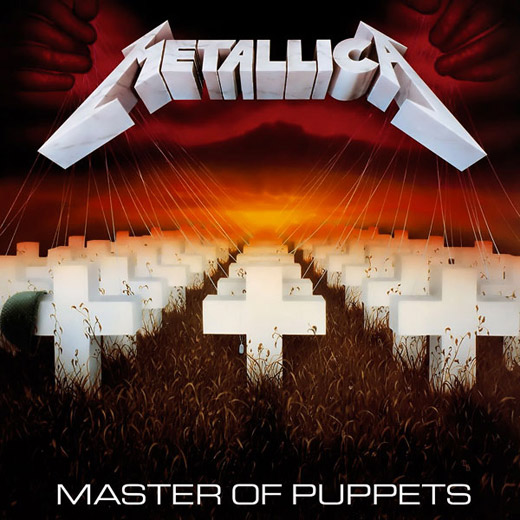 Master Of Puppets – 1LP (Erstveröffentlichung: 03.03.1986)
Das in den Augen der meisten Fans beste Album der Band, das viel zum Status METALLICAs als größte Metal-Band aller Zeiten beitrug. "Master Of Puppets" folgt musikalisch dem mit "Ride The Lightning" eingeschlagenen Weg, erweitert aber die Thrash-Wurzeln und klingt noch vielseitiger. "Damage Inc." oder "Battery" sind dennoch Thrash-Metal-Songs im ursprünglichen Sinn: Hier wird gedroschen, was das Zeug hält. "Master Of Puppets" ist das letzte Album mit Cliff Burton am Bass, der am 27.09.1986 bei einem tragischen Tourbusunfall in Schweden starb.
Galerie mit 29 Bildern: Metallica - WorldWired Tour 2019 in Mannheim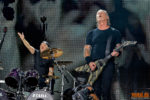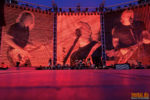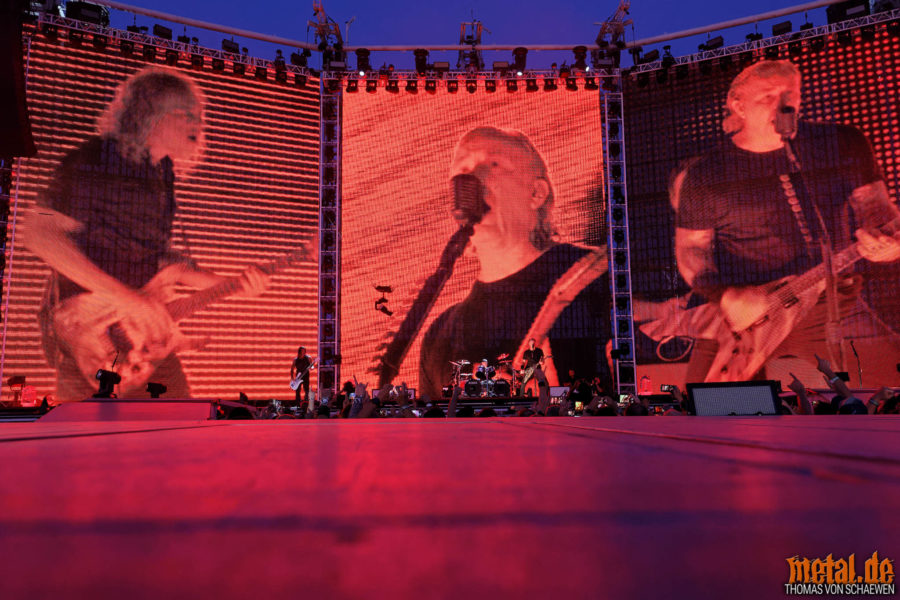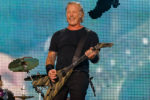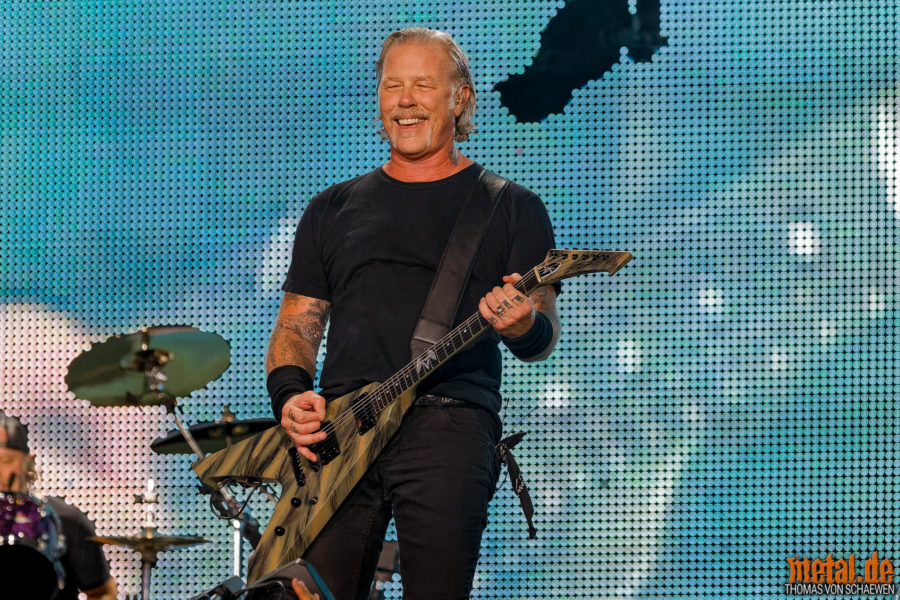 Interessante Alben finden
Auf der Suche nach neuer Mucke? Durchsuche unser Review-Archiv mit aktuell 33766 Reviews und lass Dich inspirieren!