Tankard
Ankündigung des neuen Videoclips "Fooled By Your Guts"
Special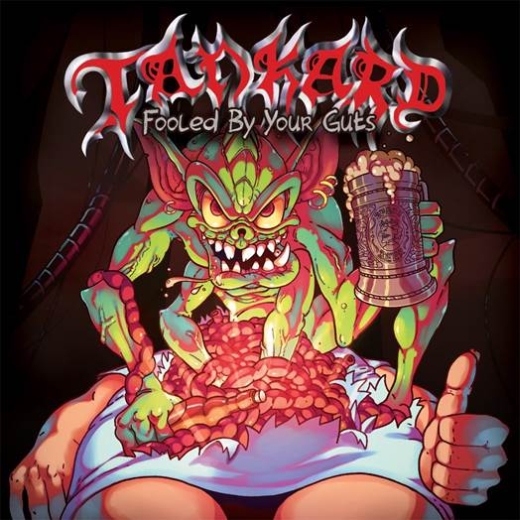 "Das Royal Melbourne Institute of Technology oder RMIT University, kurz RMIT, ist eine Universität in Melbourne im australischen Bundesstaat Victoria. Von den 63.085 Studenten sind 31.720 Studenten in regulären Studiengängen und 10.398 in postgradualen Programmen eingeschrieben. 20.967 Teilnehmer sind in Weiterbildungsmaßnahmen eingebunden."
(Quelle: Wikipedia)
Was hat nun die RMIT University mit den hessischen Trunkenbolden von TANKARD am Hut? Auf den ersten Blick wahrscheinlich gar nichts … allerdings auch nur auf den ersten Blick. In den vergangenen 13 Wochen haben nämlich 17 Studenten und zwei Angestellte dieser Universität im weit entfernten Australien täglich mindestens zwölf Stunden am kommenden Videoclip zur Single-Auskopplung "Fooled By Your Guts" der deutschen Alkohol-Thrasher TANKARD gearbeitet. Knapp 3.000 Arbeitsstunden haben die Produzenten Aaron McLoughlin und Simon Norton zusammen mit ihrem Team in den Videoclip gesteckt, und dabei ist ein urkomisches und komplett animiertes Musikvideo entstanden.
Worum es im Song geht, weiß Sänger Gerre zu berichten:
"Ein Mann litt jahrelang unter plötzlichen Trunkenheitssymptomen. Er galt schon als alkoholkrank, doch dann entdeckten Ärzte sein kurioses und seltenes Leiden: Der Mann leidet am sogenannten Eigenbrauerei-Syndrom. Der spezielle Hefepilz im Magen ernährt sich von Zucker und produziert dabei nicht nur Kohlendioxid, sondern auch Alkohol. Eine wahre Begebenheit, die für einen Tankard-Text natürlich auf den Leib geschneidert ist!"
Aaron McLoughlin sagt dazu:
"I'm a big TANKARD fan! I was looking for an exciting and fun band for the students, a band that didn't take itself so seriously and would let students have some fun with their image. I felt like things were all falling into place when I found out that my favourite thrash band were recording and releasing an album in such perfect alignment with my students' study schedule! There were a couple of metal-head students in the class that were totally blown away that a Tankard clip would be their assignment, in fact even the non-metal-heads felt honoured by the calibre of client I'd found them. As animators everybody just loved the high level of bizarre humour in the song, and by the end of the production period everybody was singing along with it every time it was played (and trust me when I say that it got played a LOT). Hopefully I have made some more thrash metal converts!"
Hier findet ihr ein "Making Of" zum Videoclip mit den ersten Bildern und kurzen Statements der Regisseure Cameron Jones und Nick Simpson:
Fakten zum Video:
Tankard "Fooled By Your Guts" Music Video created by students at RMIT University in Melbourne, Australia as part of the Bachelor of Design (Animation & Interactive Media) program
Directors: Cameron Jones & Nick Simpson
Editor: Matt Mettes
Background Painter: Chloe Pierce
Animators: Hugh Freeman, Sam Huf, Daniel Hughes, Cameron Jones, Brad Jordan, Vanessa Law, Aaron McDonald, Sasha Mutch, Jimmy Neilson, Vivienne Ng, Ben Ommundson, Nicole Pickering, Chloe Pierce, Andy Saw, Nick Simpson, Elle Walker, Vito Wijaya.
Producers: Aaron McLoughlin & Simon Norton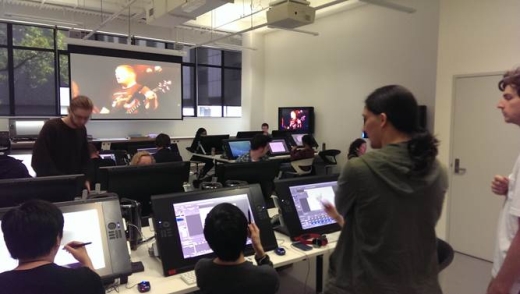 Galerie mit 26 Bildern: Tankard - Hymns For The Drunk 2019 in Mannheim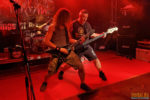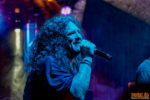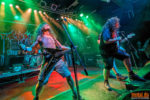 Interessante Alben finden
Auf der Suche nach neuer Mucke? Durchsuche unser Review-Archiv mit aktuell 32492 Reviews und lass Dich inspirieren!
Tankard auf Tour
02.10. - 03.10.20
Way of Darkness 2020 (Festival)Aborted, Agrypnie, Baest, Bodyfarm, Cut Up, Dark Fortress, Destruction, Disbelief, Endseeker, Fateful Finality, Gutalax, Hellburst, Lik, Massacre, Naglfar, Slaegt, The Spirit, Stillbirth, Tankard, Undergang und VultureStadthalle Lichtenfels, Lichtenfels
12.10. - 19.10.20
Full Metal Holiday 2020 (Festival)Sodom, UFO, Destruction, D-A-D, Tankard, Ugly Kid Joe, Russkaja, Enforcer und DezperadozFull Metal Holiday, Portopetro
29.05.21
Thrash Fest Berlin 2021 (Festival)Sodom, Legion Of The Damned, Tankard, Heathen, Suicidal Angels, A.O.K., Reactory und AbandonedHuxley's Neue Welt, Berlin
Alle Konzerte von Tankard anzeigen »