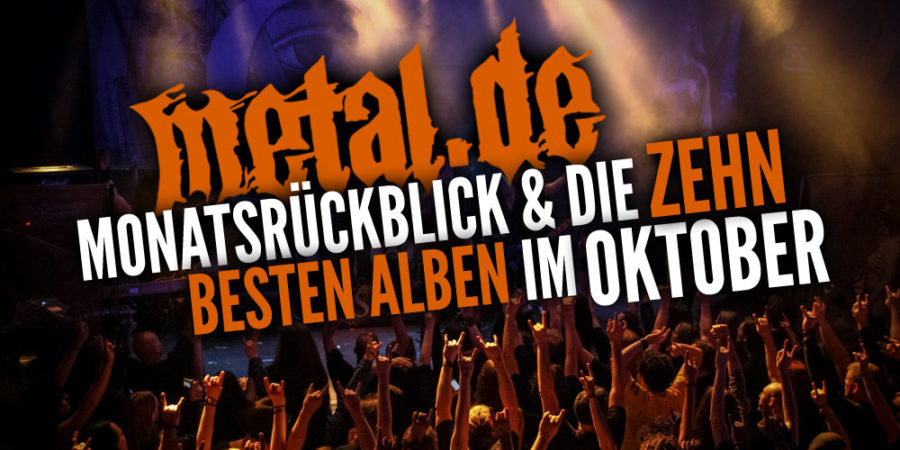 Der große metal.de-Monatsrückblick
Die größten Highlights und die schlimmsten Gurken im Oktober 2018!
Special
Der große metal.de-Monatsrückblick Oktober 2018 – Die schlimmsten Gurken des Monats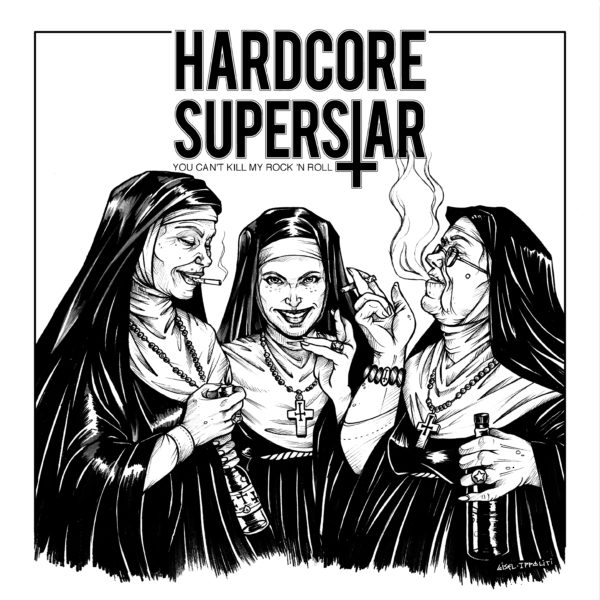 HARDCORE SUPERSTAR – "You Can't Kill My Rock 'n' Roll"
HARDCORE SUPERSTAR sind auch schon ewig dabei. "You Can't Kill My Rock'n'Roll" behaupten die Schweden 2018. Recht haben sie, zuckt ihre Mischung aus Sleaze und AOR doch ohnehin nicht mehr. Jetzt mal rein sachlich gesehen.
(Dass es bei metal.de ein kleines gallisches Dauerwellen-Dorf gibt, sei allerdings auch nicht verschwiegen …)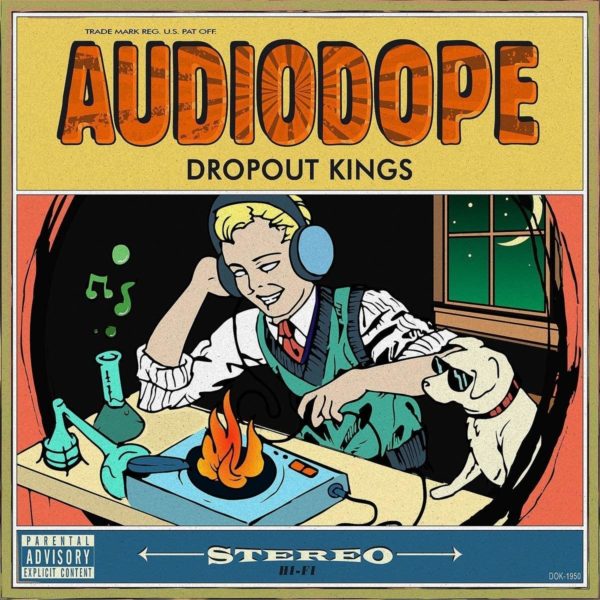 DROPOUT KINGS locken mit "Audiodope". Dass deren altbackene "Nu Metal"-Variante allerdings irgendwem zu neuen Rekorden verhilft, das ist ungefähr so wahrscheinlich wie Herzrasen bei "Born To Be Wild" auf der Betriebsfeier. Oder so.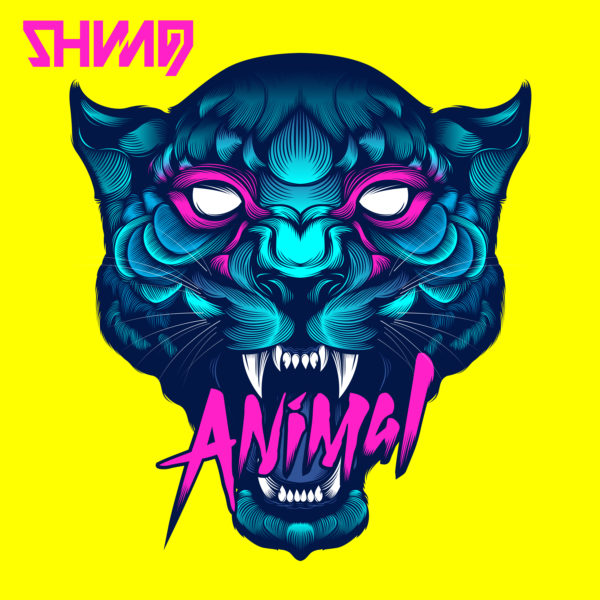 Wir legen eine Schweigeminute ein. SHINING aus Norwegen haben den (sehr) guten und (gar nicht mal so) alten Blackjazz ins Jenseits befördert. Zugunsten von poliertem, modernem, von Synths getriebenem Alternative. POLIERTEM, MODERNEM, von SYNTHS … ?!? Lasset uns schweigen.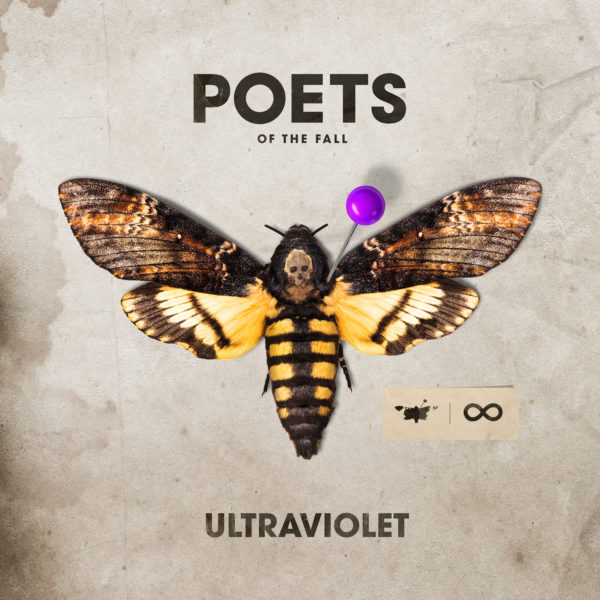 POETS OF THE FALL – "Ultraviolet"
POETS OF THE FALL waren die coole Variante von SUNRISE AVENUE. POETS OF THE FALL sind die fast genauso belanglose Zweitversion von SUNRISE AVENUE. "Ultraviolet" bietet eine ordentliche Kelle Radio-Pop-Einheitsbrei mit ganz vereinzelten Rosinen. metal.de flirtet mit der Fastenzeit.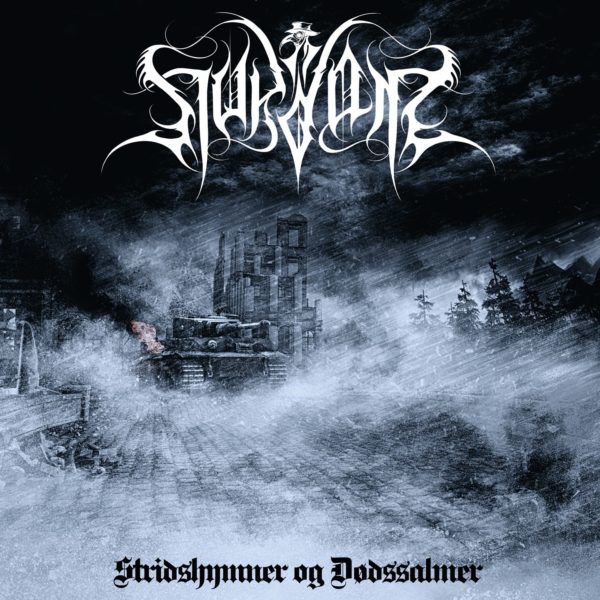 SJUKDOM – "Stridshymner Og Dødssalmer"
Auch wenn SJUKDOM im Prinzip Songs schreiben können und das Folgende unter die Killernietengürtel-Linie geht: "'Stridshymner Og Dødssalmer' bietet so etwas wie Beamten-Black-Metal: Alles da, alles okay, kann man so machen – aber Herausstechendes ist nicht dabei." Was willst du machen? Es gibt eben schon zwei bis drei Platten mit Blast-Gefeuer, Geschrammel und Gekeife.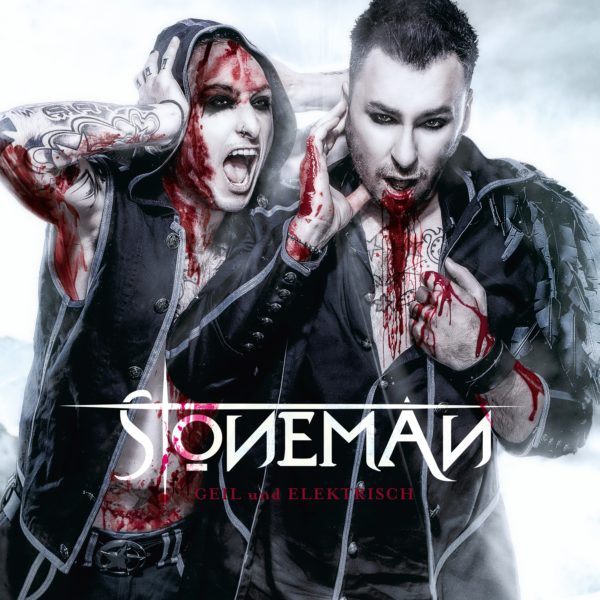 STONEMAN – "Geil und Elektrisch"
"Ich leg das Geld auf den Ecktisch und fick sie geil und elektrisch." Die Schweizer STONEMAN sind mit ihren brachialen Reimen zu brachialen Riffs zwischen Elektro-verstärktem Dark Rock und Neuer Deutscher Härte … nun ja. Nicht … äh … verkopft genug für den Feingeister-Zirkel metal.de? Vielleicht?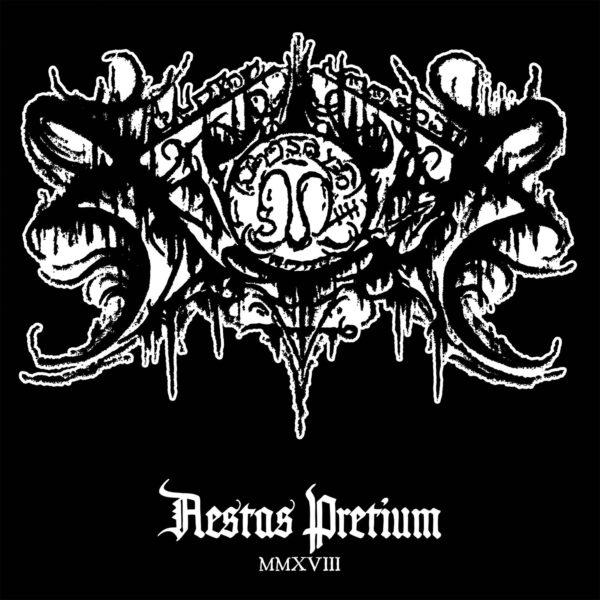 XASTHUR – "Aestas Pretium MMXVIII"
XASTHUR reichen die EP "Aestas Pretium MMXVIII" ein. Die Chance, die Black Metal unplugged im Prinzip bietet, wird allerdings nicht genutzt: Weder Songwriting noch Sound und auch nicht der Gesang überzeugen. Es ist dies bedauerlich.
Mehr zu ...
| | |
| --- | --- |
| Bands | |
| Stile | Black Metal, Death Metal, Doom Metal, Gothic / Darkwave, Gothic Metal / Mittelalter, Hardcore / Grindcore, Heavy Metal, Industrial / Electronic, Modern Metal, Pagan / Viking Metal, Post-Rock/Metal, Progressive Rock/Metal, Punk, Rock, Sonstige, Thrash Metal |
Interessante Alben finden
Auf der Suche nach neuer Mucke? Durchsuche unser Review-Archiv mit aktuell 32266 Reviews und lass Dich inspirieren!
Skálmöld, Windhand, Soulfly, Unleashed, Ice Nine Kills, High On Fire, Disturbed, Rise Of The Northstar, Behemoth, Shining (NO), Poets Of The Fall und Stoneman auf Tour
17.06.20
Disturbed - Evolution Tour 2020Disturbed und Wage WarSwiss Life Hall, Hannover
25.06. - 27.06.20
Tons Of Rock 2020 (Festival)Iron Maiden, Faith No More, Deep Purple, Disturbed, Within Temptation, Amon Amarth, Gojira, Dimmu Borgir, Bring Me The Horizon, Wig Wam, Hypocrisy, Sepultura, Baroness, Airbourne, Paradise Lost, Backstreet Girls, Enslaved, 1349, Bokassa, Jinjer, Blues Pills, Alter Bridge, Accept, D-A-D, CC Cowboys, Hammerfall, Ensiferum, The Pretty Reckless, Dark Funeral, Raised Fist, Mastodon, Steel Panther, Seigmen, Spidergawd, Ricochets, British Lion, Black Debbath, Tempt, Joyous Wolf, The Raven Age und Dirty Honey
26.06. - 28.06.20
Full Force Festival 2020 (Festival)The Ghost Inside, 1349, Bleed From Within, Dagoba, Dying Fetus, Excrementory Grindfuckers, First Blood, Frog Leap, Get The Shot, Imminence, Knocked Loose, Milking The Goatmachine, Northlane, Polar, Primordial, Rise Of The Northstar, Risk It, Rotting Christ, Silverstein, Soilwork, Swiss & Die Anderen, Killswitch Engage, Obituary, August Burns Red, Being As An Ocean, Boysetsfire, Counterparts, Emil Bulls, Gatecreeper, Heaven Shall Burn, Kvelertak, Meshuggah, Nasty, Neck Deep, Of Mice & Men, Thy Art Is Murder, ZSK, Amon Amarth, Amaranthe, Anti-Flag, Creeper, Dawn Ray'd, Deafheaven, Equilibrium, Fleshgod Apocalypse, Oceans, Suicide Silence, The Rumjacks, Unprocessed, Sylosis, Lingua Ignota, Fit For An Autopsy, Raised Fist und Cult Of LunaFerropolis, Gräfenhainichen
Alle Konzerte von Skálmöld, Windhand, Soulfly, Unleashed, Ice Nine Kills, High On Fire, Disturbed, Rise Of The Northstar, Behemoth, Shining (NO), Poets Of The Fall und Stoneman anzeigen »