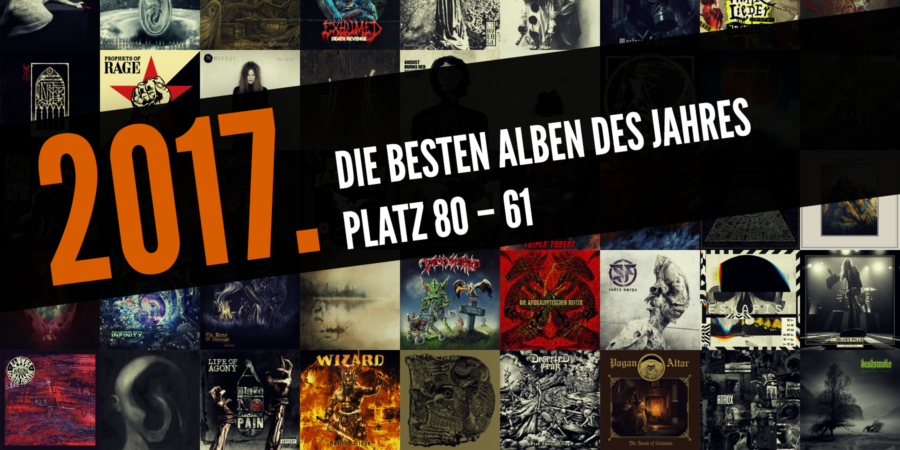 Die besten Alben des Jahres 2017
Platz 80 - 61
Special
Platz 67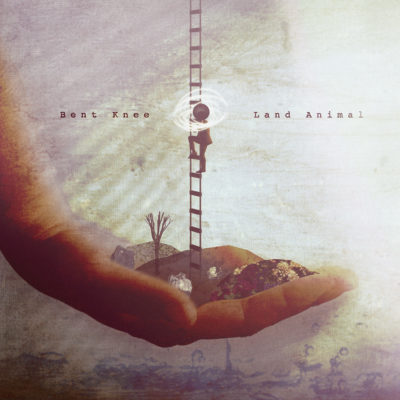 Ein bisschen machte der Umstand zu schaffen, dass sich BENT KNEE mit dem recht poppigen "Land Animal" nicht wieder so radikal neu erfunden haben wie bisher gewohnt. Doch selbst im Stillstand laufen die Bostoner der Konkurrenz immer noch fleißig den Rang ab. Und mit einer Stimme wie der von Courtney Swain hat das Sextett zudem eine der beeindruckendsten Röhren des Rock am Mikro. Das ist immer noch großes Prog-Kino mit abenteuerlichem Songwriting, das nach wie vor für Überraschungen gut ist.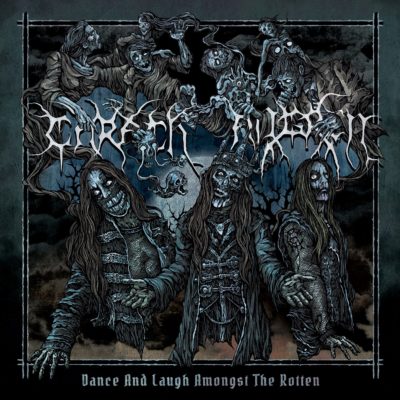 CARACH ANGREN – Dance And Laugh Amongst The Rotten"
So ganz sicher ist sich wohl niemand mehr, was bei CARACH ANGREN nun im Vordergrund steht – die Geschichte oder doch die Musik. "Dance And Laugh Amongst The Rotten" bietet wieder starkes Storytelling und besitzt den einen oder anderen magischen Moment. Ob es an den Vorgänger "This Is No Fairytale" heranreicht, bleibt aber auch in unserer Redaktion umstritten.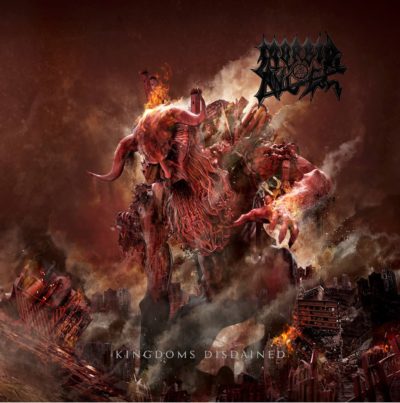 MORBID ANGEL – Kingdoms Disdained
MORBID ANGEL sind beim "K" angelangt und schließen mit Mr. Tucker an "F", "G" und "H" an. Und natürlich kann man sich fragen, ob es vertretbar ist, das Schlagzeug sieben Jahre nach Sandoval derart in den Mittelpunkt zu rücken. Oder ob Mr. Vincent nicht doch die charismatischere Variante am Mikro gewesen wäre. Ansonsten lässt "Kingdoms Disdained" allerdings nicht viele Fragen offen. Brutale, durch Azagthoth-Gitarren unverwechselbare, mächtige Tonkunst, die MORBID ANGEL der unheiligen Gemeinde in Form eines komplexen apokalyptischen, verneinenden Brockens hinwerfen: Hier, niederes Volk, nehmt und kämpft damit.
PYOGENESIS – A Kingdom To Disappear
Stilistisch lassen sich PYOGENESIS nur schwer einordnen. Konzeptuell ist es dagegen deutlich leichter. "A Kingdom To Disappear" ist der zweite von drei Teilen einer Zeitreise ins 19. Jahrhundert. Musikalisch äußerst vielfältig schrammen die Wahl-Hamburger mitunter gar an Death-Metal-Grenzen. Vielleicht sogar spannender als der Vorgänger?
Wertungsdurchschnitt: 6,8
Anzahl Wertungen: 5
Mehr zu ...
| | |
| --- | --- |
| Bands | |
| Stile | Black Metal, Death Metal, Doom Metal, Gothic Metal / Mittelalter, Hardcore / Grindcore, Heavy Metal, Modern Metal, Post-Rock/Metal, Progressive Rock/Metal, Rock, Thrash Metal |
Interessante Alben finden
Auf der Suche nach neuer Mucke? Durchsuche unser Review-Archiv mit aktuell 29844 Reviews und lass Dich inspirieren!
Warbringer, Steven Wilson, Emmure, Russkaja, Iced Earth, Electric Wizard, Dragonforce, FJØRT, Annihilator, Dead Lord, Die Apokalyptischen Reiter, Steel Panther, Havok, Carach Angren, Morbid Angel, Pyogenesis, Life Of Agony, Cranial, Currents, Thy Art Is Murder, Eluveitie, The Black Dahlia Murder, Overkill und Disbelief auf Tour
27.04.18
Horisont & Dead Lord - Time & Ignorance Tour 2018Dead Lord und HorisontNepomuk, Altenkunstadt
28.04.18
Horisont & Dead Lord - Time & Ignorance Tour 2018Dead Lord und HorisontOrange Peel, Frankfurt
28.04.18
HAVOK European Tour 2018Havok, Darkest Hour, Cephalic Carnage und HarlottFaust, Hannover
Alle Konzerte von Warbringer, Steven Wilson, Emmure, Russkaja, Iced Earth, Electric Wizard, Dragonforce, FJØRT, Annihilator, Dead Lord, Die Apokalyptischen Reiter, Steel Panther, Havok, Carach Angren, Morbid Angel, Pyogenesis, Life Of Agony, Cranial, Currents, Thy Art Is Murder, Eluveitie, The Black Dahlia Murder, Overkill und Disbelief anzeigen »