The Haunted
The Haunted
Konzertbericht
Billing: Cradle Of Filth, Moonspell und The Haunted
Konzert vom 2005-03-01 | Docks, Hamburg
Lag es am kalten Hamburger Wetter? Lag es an der Signing Session im Saturn/Mönckebergstraße? Waren es die im Anschluss verzehrten Burger auf dem Weg in die Venue, die Flasche Chardonnay als Aufwärmritual, die schmerzhafte Ohrinfektion oder doch die überwältigende Freude über die im Hamburger Musikjunkietempel kurz nach der Händeschüttelstunde erworbene "The Vincent Price Collection"-DVD? Was auch immer Dani Filth und seiner Truppe am 01.03.2005 aufs Gemüt geschlagen oder wahlweise in freudige Erregung versetzt hat, eine Entschuldigung mag es nicht wert sein. CRADLE OF FILTH lieferten an jenem Tag im Hamburger Docks, letztes Jahr trendiger, medienwirksamer und heutzutage einfach cooler in "D-Club" umbenannt (Yo!), eine schlicht und ergreifend grottenschlechte Leistung ab, obwohl man ihnen zugegeben nicht die ganze Schuld in die Schuhe schieben kann. Passend zur jugendlich-verblendeten Neuorientierung hat der "D-Club" nämlich auch seine Bierpreise einer monetär etwas liquideren Kundschaft angepasst, die ehemals vollkommen akzeptablen 2,50 € (inkl. Becherpfand von einem Euro) mussten geradezu inflationären 3 Tacken (ohne Becherpfand!) Platz machen. Ein Vollrausch war also von vornherein ausgeschlossen, dafür gab es musikalisch Ernüchterung pur. THE HAUNTED, auf dem Eventim-Ticket noch vollmundig als Special Guest angekündigt, konnten anscheinend mit diesen Vorschusslorbeeren nix anfangen und sagten ihre Teilnahme ab. Ein weiser Entschluss. So denn, blieben also noch MOONSPELL als Vorgruppe im eigentlichen Sinne. Pustekuchen, nix war´s. Bei meinem Aufschlagen im trendigsten aller Hamburger Trendclubs kurz nach halb neun war es schon vorbei mit der gotischen Düsternis. Hätte ich mir auch denken können, bei der momentanen Diskussion um pünktliche respektive verfrühte Anpfiffe, schließlich ermahnte mich ja auch das Ticket um Punkt 20 Uhr an Ort und Stelle zu sein.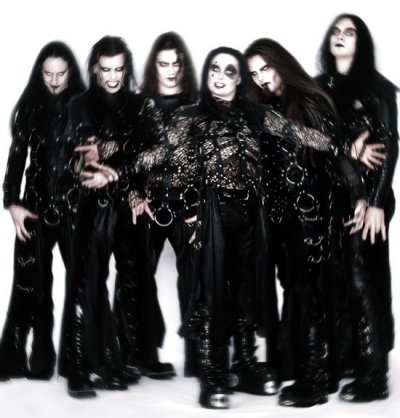 Seiten in diesem Artikel
1
2
Interessante Alben finden
Auf der Suche nach neuer Mucke? Durchsuche unser Review-Archiv mit aktuell 32047 Reviews und lass Dich inspirieren!