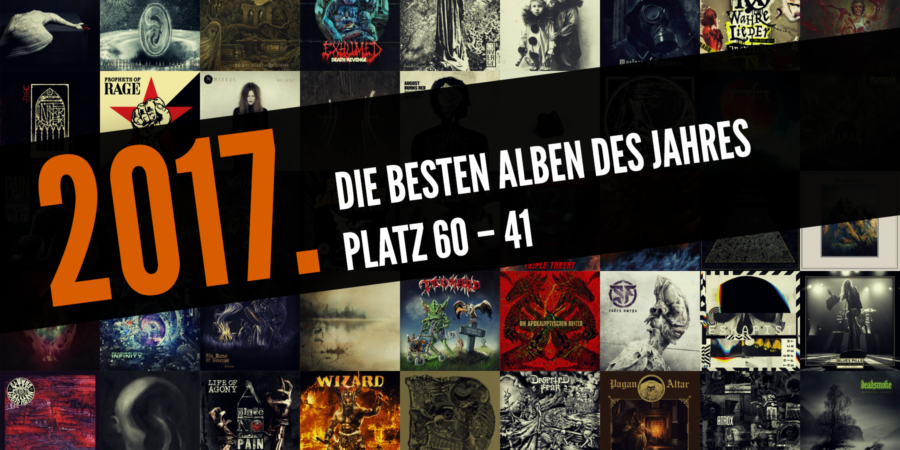 Die besten Alben des Jahres 2017
Platz 60 - 41
Special
Platz 55
GODSPEED YOU! BLACK EMPEROR – Luciferian Towers
Ähnlich wie bei den Post-Rock Kollegen von MOGWAI wurde auch die neueste GY!BE-Offenbarung reichlich unterschiedlich aufgenommen. Eingängigkeit und Nachvollziehbarkeit sind auch 2017 Fremdworte für die Band, lieber drückt man sich über lange, mäandernde Instrumentalsequenzen aus, die sich irgendwo im Nirgendwo zwischen Träumerei und Belanglosigkeit verlieren. Für ein Listenplätzchen im Mittelfeld hat es für die Kreativ-Kanadier allerdings locker gereicht.
Wertungsdurchschnitt: 7,2
Anzahl Wertungen: 5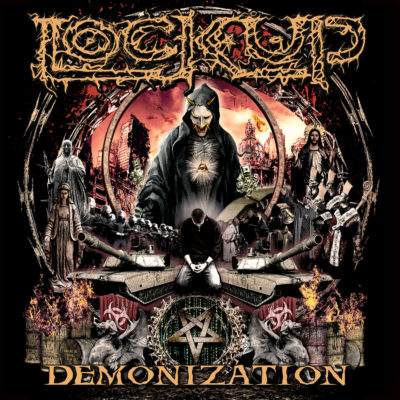 Mit neuem Sänger im Anschlag haben LOCK UP mit "Demonization" ein fieses, satanisches Grind-Monster auf die Welt losgelassen. Die Schwächen im Sound fallen gar nicht mal so sehr ins Gewicht, wenn das Quartett mit ihrem furiosen Sound über einen hinwegfegt.
Wertungsdurchschnitt: 7,2
Anzahl Wertungen: 5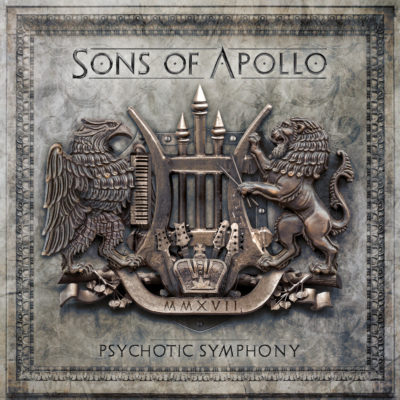 SONS OF APOLLO – Psychotic Symphony
JOURNEY, GUNS N' ROSES und DREAM THEATER – es gibt viele Supergroups im Rockbusiness, doch nur wenige kommen so herrlich unprätentiös daher wie SONS OF APOLLO. Und auch wenn es lyrisch so manches Defizit zu vermerken gibt, stellt das Ex-Traumtheater-Duo Sherinian/Portnoy hier beeindruckend klar, warum sie für immer ein integraler Bestandteil des frühen Prog-Metal-Sounds sein werden. So schön kann Protzerei sein.
Wertungsdurchschnitt: 7,27
Anzahl Wertungen: 5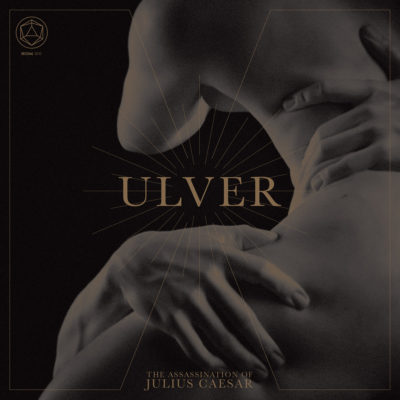 ULVER – The Assassination Of Julius Caesar
Klar, ULVER haben mit Metal nicht mehr viel zu tun und müssen sich oft anhören, dass nur ihre ersten drei Alben richtig geil waren. Dennoch landen die Norweger komischerweise ziemlich oft in den Playlists unserer Redakteure und mit "The Assassination of Julius Caesar" auch in unserem Rating. Warum? Hört doch einfach rein und lasst euch von Garms wunderschöner Stimme in den Bann ziehen.
Wertungsdurchschnitt: 7,2
Anzahl Wertungen: 5
Mehr zu ...
| | |
| --- | --- |
| Bands | |
| Stile | Black Metal, Death Metal, Doom Metal, Gothic / Darkwave, Gothic Metal / Mittelalter, Hardcore / Grindcore, Heavy Metal, Industrial / Electronic, Modern Metal, Pagan / Viking Metal, Post-Rock/Metal, Progressive Rock/Metal, Punk, Rock, Thrash Metal |
Interessante Alben finden
Auf der Suche nach neuer Mucke? Durchsuche unser Review-Archiv mit aktuell 32264 Reviews und lass Dich inspirieren!
The Haunted, Wiegedood, Asking Alexandria, Miss May I, Enslaved, Kadavar, Sons Of Apollo, Attic, Wolfheart, Northlane, In Hearts Wake, Heretoir, Moonspell, Streams Of Blood, Pallbearer, Cradle Of Filth, Archspire, Benighted, Leprous, Rage, Myrkur, Deep Purple, Sólstafir, Suffocation, Dying Fetus und Sikth auf Tour
06.06.20
Wild Hunt Open Air 2020 (Festival)Wiegedood, Ars Veneficium, Horn, Golgatha und NeocortexWanderplatz Güdesweiler, Oberthal
15.06.20
Thy Murder Is Art - Human Target Europe Summer 2020Thy Art Is Murder, Dying Fetus, Chelsea Grin, Fit For An Autopsy und Obey The BraveEssigfabrik, Köln
16.06.20
Thy Murder Is Art - Human Target Europe Summer 2020Thy Art Is Murder, Dying Fetus, Chelsea Grin, Fit For An Autopsy und Obey The BraveClub Vaudeville, Lindau
Alle Konzerte von The Haunted, Wiegedood, Asking Alexandria, Miss May I, Enslaved, Kadavar, Sons Of Apollo, Attic, Wolfheart, Northlane, In Hearts Wake, Heretoir, Moonspell, Streams Of Blood, Pallbearer, Cradle Of Filth, Archspire, Benighted, Leprous, Rage, Myrkur, Deep Purple, Sólstafir, Suffocation, Dying Fetus und Sikth anzeigen »